Burning Man Day 1… well Night 1
After 12 hours in the car we finally made it. Well, we made it to a long line in the desert. In front of us was an RV that would get out of the car and drink their beers for 4 minutes before hopping back in the RV to move 30 feet. Drinking and driving is legal here. Paradise.
We arrive at the gate at 12am. We hand them our golden tickets. They have greeters that are all stoked to introduce us to BM (Burning Man for you virgins). If you're a BM virgin they have a hazing ritual. First you get on the ground and make a dust angel. Then you hit a gong and yell, "I'm no longer a virgin anymore." Well since I was in sweats sans underwear cause on the way there I had multiple "Shining" moments…
I forgo the first ritual. I wasn't about to start my trip with a sandy vagina. I figured I'll be one later on in the trip. So I just dust rubbed all over Damon and called it good. I did hit the gong. And yelled. I don't know why public displays of solidarity are such a turn off. I wouldn't cut it in a sorority. Go figure.
Once we found our camp we went to meet the camp, "Platybus and the Band." I could write a whole blog on one character in the camp. His name was Toad*. That was his playa name (real and playa names have been changed to protect the innocent… or not so innocent). Playa is the center of Burning Man where they put all the art and shit. I know. It's a lot to take in. Honestly, I don't know Toad's real name, but I didn't care to. My first encounter went something like this.
Drew : Hey guys this is Toad.
Toad: (speaks slowly and slurred) eerrrr who is that? Oh heeeyyyy maaaaan. So good to see you. I just took some K and I'm super fucked up.
Drew: This is Damon and Amy.
Toad: Oh hey (Gives wobbly super long hug)
Does everyone remember in Family Feud the big X that went across the screen when people gave a wrong answer? Well that big X went right over Toad's face in my mind within the first 30 seconds (10 seconds) of meeting him. Now imagine the sound it makes.
Have you seen Water World? A steam punk post-apocalyptic world? I think this guy hoped that Burning Man was the real world and he was Kevin Kostner.
Every person after that was somewhat similar.
Camp Member: Hi I'm [insert stupid Playa name: Ghost walker, Desert Flower, Tiger Lilly (oops that was her real name)].
Me:
Camp Member: Hi
Me:
Camp Member:… (Just looks my way)
Me:
I should be less judgmental. Nah.
We then set up our tent. Yes, at midnight. We had a 80x60inch air mattress that we calculated would just barely fit in our 84x84inch tent. We didn't think about putting a square in a pyramid in our calculations. So we had to put the air mattress in before we inflated it and by the time we finished it looked like our tent had a muffin top. But anything is better than being on the ground.
There was a free yurt that some "twins", not sure if they were actually twins or they just called them that, had paid $3,000 for someone to come early and set up. It looked like the inside of the Olsen twins dorm room. Maybe it was for the Olsen twins. Throw pillows and dreamcatchers. It was like a Pinterest Burning Man Board threw up in it. Well this free Yurt was already claimed by some other members of our camp, who literally threw up in it later that night. Now it's a real dorm room.
It was then 1am. What better time to ride around the Playa. So we hopped on our bikes and road around in the desert. I felt like I was in a Goonies burner remake. We were off to find treasure. The treasure was artwork, crazy lights, and music.
We finally got to sleep by 2am. Sleep was quickly ruined by the blinding hot sun. Waking up sweating is not how I like start the day. Or end the day. Anytime in-between I'll sweat like a pig in a slaughter-house and not complain. That last statement was quickly put to the test when we all started to build yurts. Now I can handle working in the heat building someone else's shade structure with minimal… occasional complaining. But… you knew there was a but in there. Have you seen the movie "Holes?"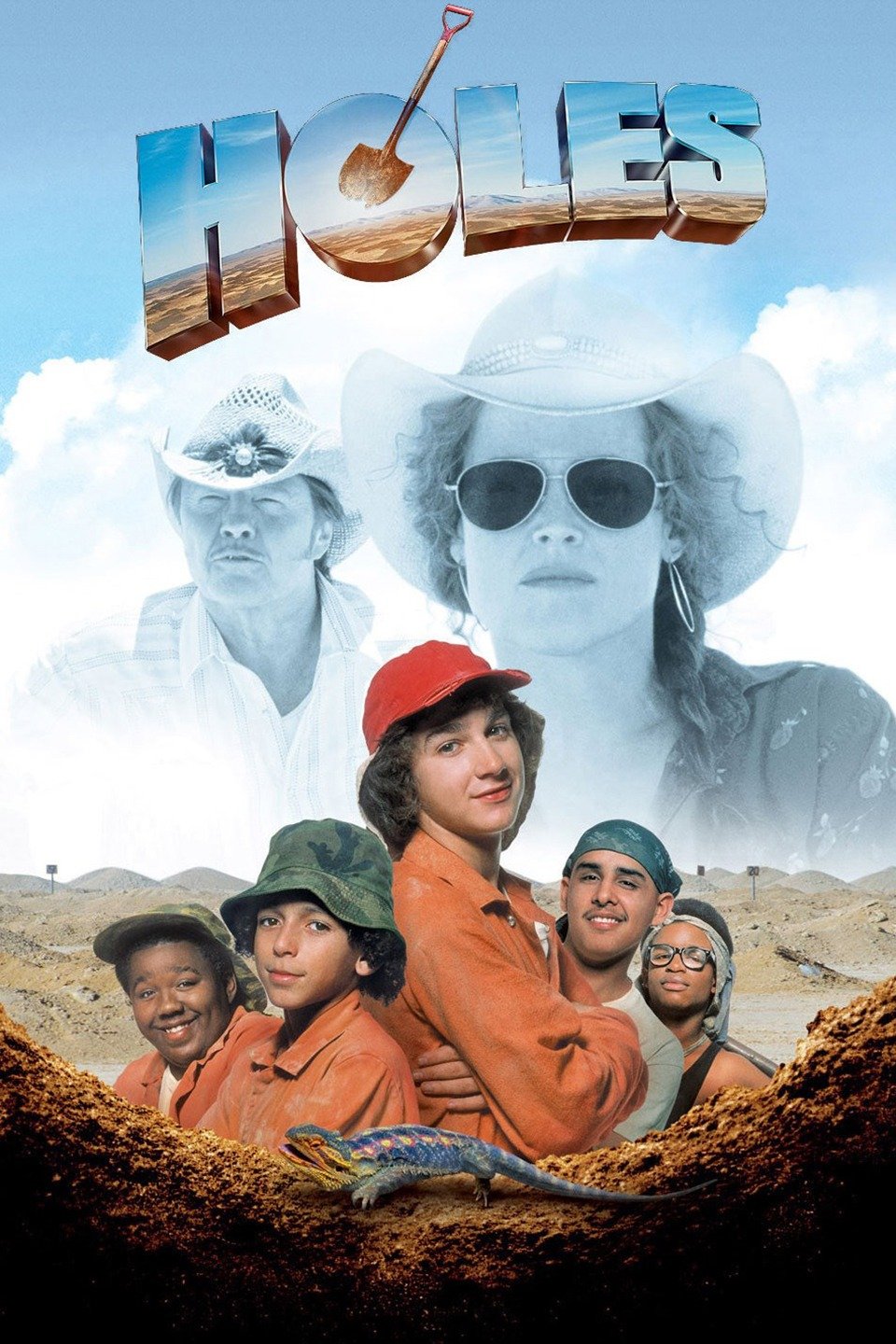 If not, you should. It's about a rehab for bad kids and all they have them do is dig holes all day. I started to think this was some kind of demented hazing. Why does no one know how to put these together? It was like putting together a puzzle, but there are 3 other puzzle's pieces mixed in and 3 different ideas on how to put it together.
Move all pieces over here
Move all pieces back over there
Take tape off all pieces
Tape all pieces back together
Recruit others to help
Lose those helping during recruiting process
Find lost helpers
Sit in sun and hate burning self
Here's the one we made for the flee circus. It's called a Hexayurt. Not because of the hexagon shape, but because you feel like someone put a hex on you while you put it together.
The worst part was seeing other people put together their Yurt together in 1 hour while it took us 5 hours cause our crew wanted to make 3 yurts into one big Yurt. No the worst part was going back into my hot tent while everyone's yurt had air-conditioning.

I know it sounds like I'm just a big whiner. Maybe you're so much more well-adjusted to suffering than I am. Doubt it. I work with 5 year olds every Saturday and Sunday morning at 9am. I'm a glutton for punishment. Also, I love criticism. I don't trust people who are always optimistic or people who like everything. Whining is one of the perks of being human. Well I guess dogs whine too. See it's not just this bitch. You don't have to tell me how lucky I should feel to be at Burning Man and not working at some shitty job or starving in Africa. Blah Blah Blah. How can you be so ungrateful? Easy. I think that being miserable makes the good moments better. I want to get that nice loathing low to make the high even better. Like when it's 115 degrees outside during the summer and you roll up all the windows on the way to the lake to make the first plunge even better. Or starving yourself all day cause you know you're going to your favorite pizza place for dinner. Or working out super hard because you scheduled a massage the next day and you really want to earn it. No? Then you're just as soft as I thought. After I helped build a yurt I made sure never to hang around camp during setup times again. We then took off on our bikes until dinner. No I didn't help make dinner. The camp fees included dinner and not my help. The dinners were usually pretty good. Luckily, millennials are so picky about their food.
We spent the rest of night losing our fellow camp mates and riding around checking out art. Since we were there early we got to see a bunch of pieces being constructed. Also, you get this thick book of events going on during the week.
So I circled all the ones I wanted to go to. However, you'll quickly discover that most things you want to check out so does everyone else. Now having ice cream in the dessert seems like a real treat, but waiting for an hour in the sun isn't. You do start to appreciate a lot of the basic necessities. Just on the first day I was craving a shower. I couldn't imagine going another 8 days without one. Before bed we would mist ourselves and wipe off with wet wipes. I don't know how everyone is able to keep such a good mood. Oh yeah. Drugs. Now where is my best friend, Toad?
Found it. I mean him. See you guys on Day 2.
*Toad is actually really nice. I have no beef with him. I did find out that he is an accountant and I'd do drugs too if that were true. I'm kidding. I have no idea what he does. He probably works with blind kids. Who am I to drug. I mean judge.